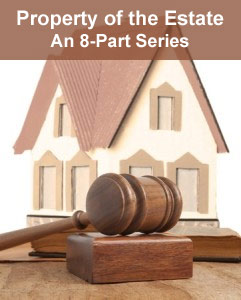 #3 of 8 in Series — Previous Article #2: Debtor in Bankruptcy Must Disclose All Assets and Liabilities or Risk Severe Penalties
In the vast majority of consumer cases, assets are easily identifiable and can be listed and valued on schedules A and B with limited investigation. However, one asset that may be both difficult to identify and value is the debtor's interest in any causes of action that he or she may have against a creditor or other third party.
In fact the debtor may not even realize that there is a potential claim, such as a creditor's violation of the Fair Debt Collection Practices Act, or an action against a former employer for wrongful termination. The attorney's failure to properly list an asset may bar the debtor from pursuing an action at a later time.
Yet bad legal advice does not relieve the debtor of the consequences of the incorrect filing. In the case Cannon-Stokes v. Potter, 453 F.3d 446 (7th Cir. 2006), Judge Easterbrook wrote:
"[a] lawyer is the client's agent, and the client is bound by the consequences of advice that the client chooses to follow. Cannon-Stokes might as well say that she is free to ignore any contract that a lawyer advised her to sign with her fingers crossed behind her back. The lawyer's role as agent is why the Supreme Court held in United States v. Boyle, 469 U.S. 241, 105 S.Ct. 687, 83 L.Ed.2d 622 (1985), that a taxpayer could not avoid paying interest and penalties occasioned by his lawyer's mishandling of the return. Just so here: a debtor in bankruptcy is bound by her own representations, no matter why they were made, at least until the debtor moves to amend the disclosures and pay the creditors their due (a step that, to repeat, Cannon-Stokes has not taken). The remedy for bad legal advice lies in malpractice litigation against the offending lawyer."
Let's sum this up: Upon filing a bankruptcy under sec. 541, everything in the world you own, or are entitled to receive, belongs to, and is under the control of, the bankruptcy court until the court abandons that property and gives it back to you. The job of a good attorney is to know what you are allowed to keep, and advise you on that.
However, that does not absolve the debtor from any responsibilities, as they could be penalized for following bad advise from their attorney and subject to fines, revocation of the bankruptcy, and/or criminal charges.
Next Article in Series: Judicial Estoppel Normally Used to Prevent Conflicting Litigation
* Source: Cornell University Law School Legal Information Institute ** Source: Justia *** Source: OpenJurist
Disclosure required by 11 U.S.C. § 528(a)(3): We, the law office of Tom Scott & Associates, P.C., are a debt relief agency. We help people file for bankruptcy relief under the Bankruptcy Code.