All you need to do is contact our office and set a free consultation with one of our experienced bankruptcy attorneys. Each of our attorneys has focused almost exclusively on the bankruptcy law for at least 15 years, and we feel confident that we will be able to answer your questions and reduce your stress.
If you decide that bankruptcy will help reduce your stress and make your life happier, then we will discuss the fees (which will depend on the complexity of your case) and go over the information that we will need to put together the bankruptcy petition that will be filed with the Federal Bankruptcy Court. We will be with you every step of the way.
How long does the bankruptcy process take?
In a Chapter 7 case, once the case is filed we will attend a meeting with the court approximately 30-45 days after the case is filed and the debts will be discharged approximately 60 days later. Therefore, we can expect a total period of approximately four (4) months from filing date to discharge date.
In a Chapter 13 bankruptcy Congress requires that a plan payment continue anywhere from 36-60 months. Once the plan payments are complete, the court discharges debts approximately 60 days later. However, while you are in bankruptcy you will be protected by the stay (which prohibits creditors from collecting any debts).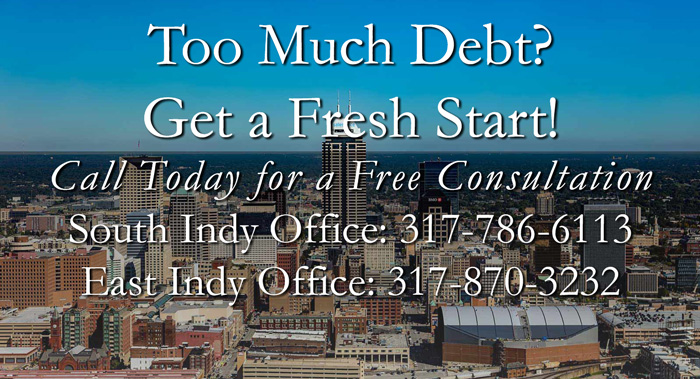 CLICK TO CALL