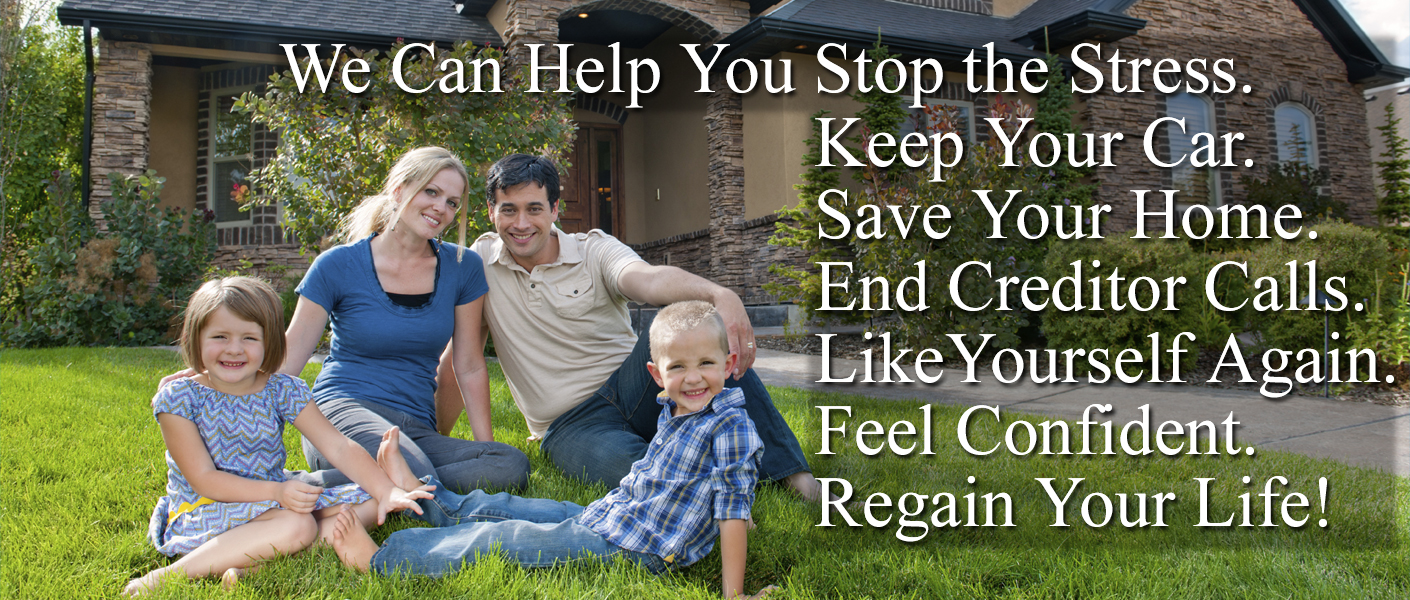 Many aspects of life today are stressful, but when you add severe financial difficulties on top of that, the weight can be so overbearing that you consider actions that are not in the best interest of you or your family.
When you can't think straight anymore because your mind is totally consumed by the pressure of your financial burdens, it is time to seek help so you can once again focus your thoughts and actions on productive activity that will help you rebuild your life. We can provide the type of help that will lift a heavy weight off of your shoulders and bring your stress level back to normal.
Keep Your Car
For a majority of people, owning a vehicle is usually an essential tool needed to make a living, so in most cases it will be possible to retain your car or truck after filing for bankruptcy.
In a Chapter 13 bankruptcy, we believe it is important to have a reliable vehicle that will keep unexpected repair expenses to a bare minimum during the three to five years you will be making monthly payments to your trustee and trying to regain your financial foothold.
Stop The Stress
Because unexpected auto or truck repairs can have a severe negative affect on your your monthly budget, we help our clients understand the various allowable tactics available to prepare for bankruptcy and avoid that type of circumstance with their vehicle.
Save Your Home
The last thing anybody wants to lose is their home. We all need a safe place to live as the base for our daily activity, and that is especially true when trying to rebuild your life after filing for bankruptcy.
During our 30+ years exclusively serving bankruptcy clients, we have helped thousands of them keep their homes. We will use all of experience and understanding of the bankruptcy laws in Indiana to help you keep your home too.
End Creditor Calls
One of the worst aspects of being behind in your payments to your creditors is the constant harassment by their accounts receivable representatives or the bill collectors to whom they have sold your debt for mere pennies on the dollar.
The rewards are very high when creditors can collect on overdue bills, so they will apply as much pressure as they can and use any method they can to collect that debt, including a never-ending stream of phone calls day and night.
If you avoid answering your phone half the time, because you know the call is from a bill collector, or you have changed your phone number to escape those annoying calls altogether, then it may be time to consider bankruptcy as a solution that will end the problem of creditor calls.
Like Yourself Again.
When you are in financial trouble, your sense of self-worth is greatly diminished, which is understandable. It doesn't matter that circumstances beyond your control may have contributed greatly to current situation — you seriously dislike yourself for getting into this situation, no matter how it happened, and it is impossible to feel otherwise under the circumstances.
We can help you understand and guide you through the bankruptcy process, so you can start appreciating yourself again for who you really are.
Feel Confident
When the dark cloud of debt is lifted from over your head and you begin to like yourself again, the very important sense of self-confidence will re-emerge. It is hard to be successful in just about any endeavor without a decent dose of self-confidence, so regaining this aspect of your personality will go a long way toward helping you rebuild your life.
Regain Your Life!
Being in deep debt is like being a financial marionette puppet – controlled by outside forces that dictate every move you make. If you are reading this, it is probably time to seriously consider taking the steps needed to get out of debt and get your life back. To learn more about beginning the process of regaining your life, contact us now.